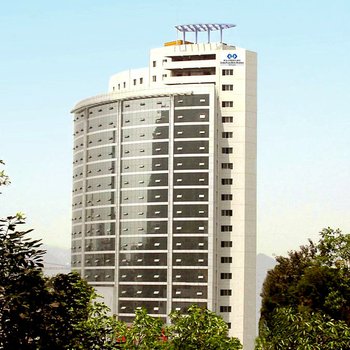 The Gloria Plaza Hotel Wanzhou Chongqing (Chongqing Wanzhou Kailai Jiudian) is a business hotel located in Wanzhou's vibrant commercial area.
There are restaurants specializing in Cantonese seafood and local dishes, and there is a large banquet hall for planned events.
To organize meetings, exhibitions, seminars or other events, guests can take advantage of on-site conference rooms outfitted with audiovisual facilities and the professional staff ready to assist with any planning needs.